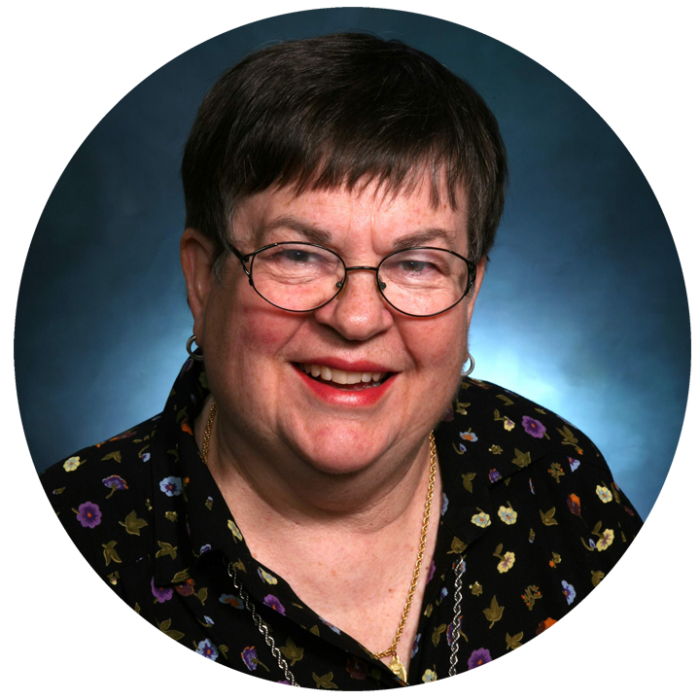 Name: Sara Nephew
Position: Design Consultant
Department: Authors, Design
Sara Nephew is a quilt designer, author, teacher, and has developed several isometric (60°) triangle rulers. Sara's quilting career has taken her all over the United States, Canada, and Australia. Her quilts have been exhibited in many places. She has been featured in magazine articles, and her quilts have been in books by other authors.
Milwaukee, Wisconsin, is the birth place of Sara Nephew, where she grew up and went to high school and college as an art major. She started her career as a commercial jeweler and began to learn diamond setting, as well as continuing her work with painting and cloisonné enameling.
Sara married Dale and moved to Seattle, Washington, where Dale worked for Boeing. Sara continued to work at home, making original design cloisonné and gold and silver jewelry, selling her work at art fairs and by word of mouth. The couple eventually bought three acres in the country in an area called Clearview, north of Seattle. Sara planted vegetable gardens, raised chickens, ducks, geese, and turkeys, milled her own grain, and baked bread from scratch, even made her own soap. Quilting seemed like another "country" kind of thing to do, as well as a way to economically decorate their 1930's-built home. With three little children, quilting, with a sewing machine and lots of beautiful fabric, seemed much more child-friendly than a jeweler's torches, kilns, and acid. She joined the local guild and began quilting.
Clearview Triangle is the business Sara started as her multifaceted quilting career took off. But in 2006, Sara retired from the day-to-day operation of running her business and sold her company, Clearview Triangle, to Marci Baker of Alicia's Attic. However, Sara Nephew has not stopped working, creating new quilts, or writing books. Sara's latest title merges into Marci's series as "Not Your Grandmother's Log Cabin". It is spectacular!