Sewing Edge receives the seal of approval for being member tested and recommended by "Creative Home Arts Club"
Sewing Edge earned top ratings in "Ease of Use" and in "Design".
 I used to use tape, but this is so much better because it is easily removed and has an edge to guide against.
– Susan Rodgers from Medimont, Idaho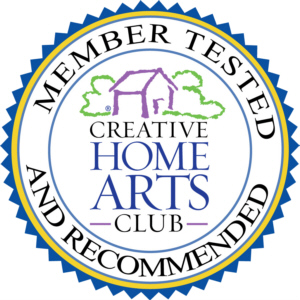 This is a great tool for new quilters. It Really helps take the guesswork out of quilting 1/4″ from the side.
– Melissa Brown, Lima, Ohio.