To rotary cut the same amount quickly and simply, I use a stop on the underside of my ruler.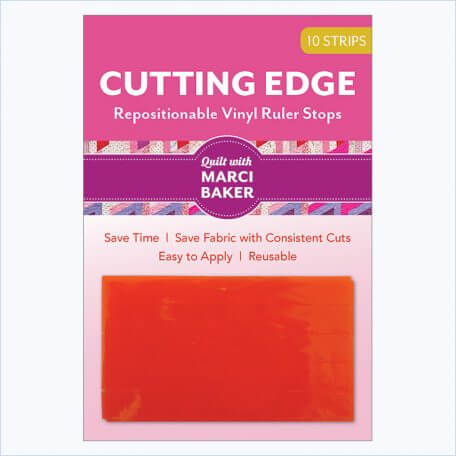 Many times when I ask people if they have used this, they say they have some, but it is green or yellow. If it isn't orange or white, then it isn't this!
Click here to view the tutorial video.

Notice how the fabric is pulled away before removing the pressure from the ruler. This helps with incomplete cuts or if there is a nick in the blade. Also, note that the ruler is what is being used for the measurement. When the mat is used, the ruler becomes a straight edge only and then 3 items need to be aligned.

Also, the mat tends to get grooves when the cuts are made over and over. By only using the ruler for measurement, only 2 items are aligned, the fabric is measured by the ruler, while pressure is applied, and the cuts on the mat are random and, therefore, do not create those grooves.
Enjoy your quilting,

Marci